A server restart was completed at 12:05PM Eastern time and the following changes have been deployed:
FIXED: Interior Decorator tool has been enhanced with better features! Your existing ones should be upgraded as well.
FIXED: Tooltips for recipe rewards on the Fellowship vendor have been fixed for sword belts and a few other items.
ADDED: New UO Store content including 3 new fountains of life, Decorative Mage set and gold soulstone!
ADDED: New CUB Point Exchange next to the cleanup officers in Luna and Britain! Points are converted to scrolls that can be traded/sold.
ADDED: More content behind-the-scenes in preparation for imminent rollout!
New UO Store Content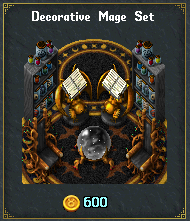 Decorative Mage Set
2 x Decorative Mage Thrones
1 x Decorative Mage's Book Stand
2 x Decorative Specimen Shelves
1 x Decorative Mage's Crystal Ball
1 x Decorative Mage's Rug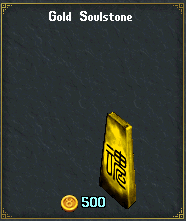 Enchanted Soulstone Vessel
Account-bound (once locked down) storage for up to 20 large soulstones
Only works with Large Soulstones, not Soulstone Fragments
Only house Owner's account can access it!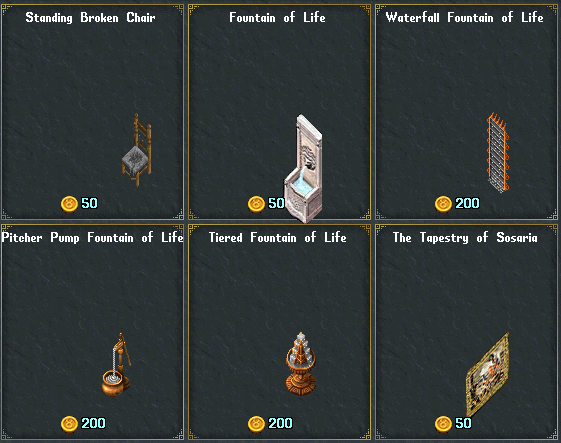 3 New Fountains of Life
Waterfall
Pitcher Pump
Tiered
Cleanup Point Exchange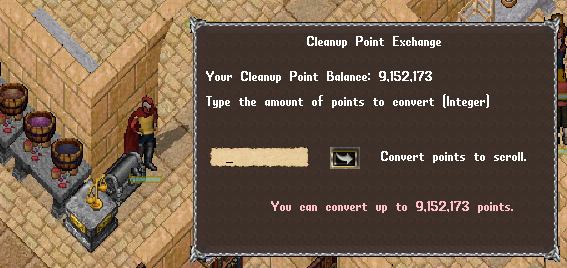 Double-click the scales next to the Cleanup Officer
Enter the number of points you want to withdraw and click the button
Scrolls will appear in your backpack (max 65k per stack)
Double-click scrolls to add to your cleanup point balance